Renewable Heating Incentive (RHI)
What is the Renewable Heating Incentive?
The Renewable Heat Incentive (RHI) is a scheme formed by the UK Government to encourage private households, communities, and businesses to install renewable energy technologies for heating purposes, through financial support.
The RHI scheme runs until 31st March 2022 and was first established in April 2014. RHI was set up in order to minimise the effects of climate change, as well as contribute towards the UK's goal to have 12% of heating coming from renewable energy sources.
Am I eligible if I have an Air Source Heat Pump?
To be eligible for RHI, you must have had an air source heat pump installed and it needs to be an air to water heat pump with the compressor driven by electricity - which most are. Also the air pump must:
Be a Microgeneration Certification Scheme (MCS) certified product
Be issued with an MCS certificate number
You will also require an Energy Performance Certificate (EPC) number. The EPC must be valid and have been completed within the last 2 years.
You have only 12 months to apply to the scheme from the system's commissioning date - that is when it has been tested and officially approved with a Microgeneration Certification Scheme certificate.
MSS are an approved MCS certifier of air source heat pumps.
What are the financial benefits?
If you have a certified Air Source Heat Pump installed and adhere to the regulations of the RHI scheme, you can receive quarterly payments from the government for a period of seven years.
For a 2-3 bed property with an Air Source Heat Pump installed you could get an estimated annual RHI payment of £1,302*
The payment amounts are based on the amount of renewable heat generated by your household. The current tariff rates for the scheme are here.
*Find out how much you could get: RHI Payment Calculator.
How do I apply for the RHI
The scheme is open to applications until 31st March 2022 and you can apply via Ofgem's website and ensure you provide all the relevant information.
Managing your MyRHI Account
Calculate your RHI payment
Call us to discuss Air Source Heat Pump installations on 01469 423 222
Register with MSS as an installer
Partner with us for all of your Air Source Heat Pump installations. We will ensure they meet MCS compliancy and sign them off, enabling your customers to claim their RHIs.
Register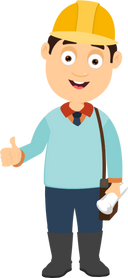 FAQS
As specialists in Air Source Heat Pumps we often receive enquiries about their suitability and application. Please take a look at some of the most frequently asked questions below.
Do you deal with New Build sites and property developers?
Everyday. We work from the architectural drawings, ensuring the design and sizing are perfect, still certifying it with MCS.
I'm a property developer, can I claim RHI's?
Only if this is classed as a self-build, standard property development is not eligible.
I'm a Landlord? Can I claim RHIs?
YES! We can help you with all of your properties.
Do you deal with the energy suppliers DNO's to establish if the electrical supply is sufficient?
View all FAQS