Microgeneration Certification Scheme
What is the Microgeneration Certification Scheme?
MCS is a regulatory body that certifies low-carbon products and installations used to produce electricity and heat from renewable sources - such as air source heat pumps.
To benefit from financial incentives from the UK Government such as the Boiler Upgrade Scheme (BUS) any small-scale renewable technology, installation and maintenance must be done correctly and certified by MCS.
Why MCS is critical to get an energy saving grant?
For a homeowner to be eligible for the Boiler Upgrade Scheme an air source heat pump installation must:
Be installed by an MCS certified installer
Use MCS certified products
Risks of non-MCS certified heat pump installations?
If you are interested in generating your own energy, it is important to use an MCS certified installer so that the technology you choose is specified, installed and maintained correctly.
Not all installers are MCS certified and therefore your heat pump installation may not comply with MCS quality standards. Please be aware there are risks to be aware of if the installation is MCS non-compliant. For example:
Homeowners would not be eligible for government grants
Installation standards may be poor
Potential for inefficiency
Higher energy bills
Ensuring your heat pump is MCS Compliant
MCS issues licenses to approved companies to test and license installations - MSS is an approved MCS licensee and can issue MCS certification through the MCS system.
Our survey, design and sign off process is designed to ensure the highest standards are maintained.
After the commissioning date - when it has been tested and officially approved with a Microgeneration Certification Scheme certificate - you can then apply for a grant.
Got a project in mind?
Get an estimate for your current project. We will be in touch directly to discuss the project with you and guide you through next steps 01469 423 222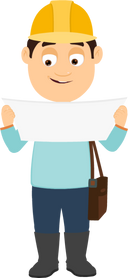 Frequently Asked Questions
As specialists in Air Source Heat Pumps we often receive enquiries about their suitability and application. Please take a look at some of the most frequently asked questions below.
Are you a legitimate scheme approved by MCS?
Yes, we are an MCS accredited company and under their terms and conditions we can certify the work and the installation can be undertaken by a subcontractor, the key clause in MCS001-1 (issue 4.2) for Scheme Operators meeting compliance is clause 4.11.
Are you an MCS 'umbrella scheme'?
We hate the term umbrella scheme but essentially yes. Have a read through the MCS blog post about such schemes.
We have installed an ASHP. Can you just sign it off?
No we can't. In order to remain fully compliant with MCS standards we have a very strict process that we, and the installers, must follow. Anybody who claims they can do this is breaking all MCS compliancy rules.
Who are you governed by?
MSS is governed by HIES and our MCS accreditation is controlled by NAPIT.
View all FAQs